A look north up the coast
We're having the best wind season that I can recall in at least seven years so far.

Went up north late in the day Friday after work on the way to meet the family. The wind was up (and down) so I thought I would hit Palm Beach and cruise a bit north and checkout Lake Worth Inlet and Singer Island. The winds were all over near the start, drifting below 15 mph but eventually settling in around 15 to 25 mph or so. The winds were ENE to E or close to onshore with 6 to 8 ft. waves, sometimes higher in the breaker lines. I tuned my 14 m Switchblade for max power on the pigtails being concerned about being able to get offshore much less navigate up the coast. I didn't want to use my larger lighter wind twin tip in all those big waves if I had a choice.

I shot these images using the new GoPro HD2 cameras mounted on my kite and helmet.




There is the historic Breakers Hotel followed by the condos on Singer Island a bit further north. Doesn't look that far, maybe three miles? Actually it is over five miles but the distance burns away fast once you're going close to a beam reach with a bunch of tacks thrown in. It turned out to be a nice few hour session covering over ten miles in good winds and waves.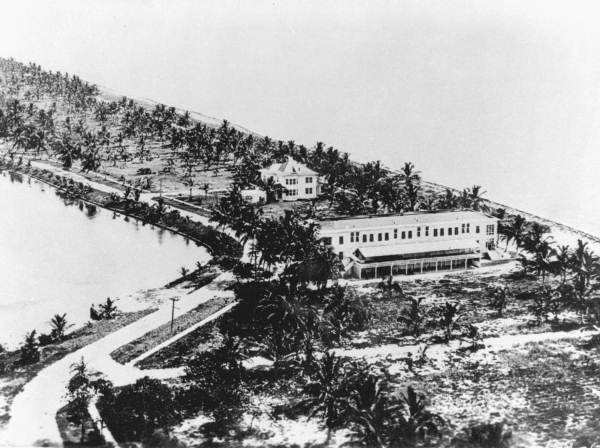 The Breakers was originally the "Palm Beach Inn" constructed by Henry Flagler in 1896. It burned in 1903 and was replaced with the Breakers Hotel. Looks like quite a bit of dredge and filling happened prior to the present day.
http://fpc.dos.state.fl.us/f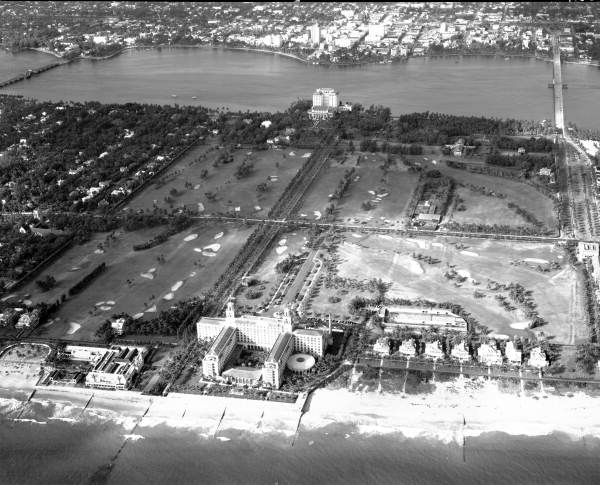 The Breakers in 1947 before the construction of the new eastern additions.
http://fpc.dos.state.fl.us/





Some nice sets rolled through on the way north, almost double head high at points.





You don't want to get too close to that massive seawall in onshore winds and waves!





I got going at around 3:15 pm and a couple of hours from sunset.





Might as well get going north, we'll pass by this way running back to the start around sunset.





Working up to the inlet





Made it to the south jetty, need to make to windward and around the inlet to the north.





Coming up on one of the south channel marker buoys





A good sized yacht moves into the inlet ala HDR.





Crossing the channel, there is the bypass dredge or Pumphouse, dedicated to shifting sand accumulated above the north jetty to a discharge south of the inlet on the receding beach.





It has been years since I last kited up here. The last time was for the three 60 mile kite races from Jupiter to Ft. Lauderdale. I noticed at that time with northerly winds anyway, that the wave heights dropped with each inlet you passed heading south. So, this was the first drop passing Lake Worth Inlet.

More about those great races including the first one in 15 ft. seas and 30 mph+ winds at:
http://www.fksa.org/archive/index.php?t-2489.html





Sliding along inside the break pending working back out again.





Looking north towards the condos on Singer Island.





The waves build and get a bit erratic close to and just north of the inlet. Things clean up a bit and grow larger slightly further north.





The pumphouse is a well known surfing spot going back years. I understand Kelly Slater used to surf here at times. I can recall seeing a bunch of guys tow-in surfing here on livecam (above). More about that at: http://www.fksa.org/showthread.php?t=537





The 14 m Switchblade kite proved to be a good fit for this session. It was light initially, barely enough to workout in onshore winds and good sized waves. After a while though the wind filled in particularly further offshore. The depowering came in handy at that point. When going point to point in the ocean it helps to have enough power to stay upwind without throwing in a lot of tacking.




Back to the Breakers and the sun is starting to drop.





Still playing around with HDR, it provides some unusual colors and contrasts.




The sun is about down, time to head in and call it a day. Its been fun!
I had wanted to get out kiting today and take advantage of the last day of good wind for a few. Trouble is it wasn't going to happen during the day. So, I woke up around 5:30 am, checked the wind, tides and time of sunrise and headed out. I wanted to get some dawn color shots for a change, sunsets being more conveniently scheduled as a rule. Here are some images that came out of it using the new GoPro HD2 camera.





The sun is up and climbing in this shot. I launched before sunrise despite which it was still fairly light out.





Winds were ENE about 19 gusting to 24 kts..





GoPro does a nice treatment on spray.





I wanted to try shooting around the inlet and through a gap in the north jetty. The wind direction, speed and tide phase were conducive. You don't want to get sucked into the inlet nor have your kite stall in wind shadow in a place like that. Also, it was before 7 am and there was no one on the normally crowded beach. This later point has stopped me from trying it for years. So, I decided to run through the gap.

George Saunders of kiteflix.com shot Andy Hurdman running through this gap in an early kiting video in 2003, "Day 1." It was always a favorite of mine for the score and visuals. I can't find the actual video on the Kiteflix website anymore strangely enough. It does show up at the link below, preceded by a commercial unfortunately. Anyway it is an excellent early video, a classic today I would say.

http://www.spike.com/video-clips/pv5css/day-1

You can read what George had to say about the video at the link below, including "Day 1 does not have to be January 1. With each day the Sun rises you get a "do-over." He has a point there, I tried it this morning. http://www.kiteflix.com/day1.html



Here is a short clip that I shot this morning in the cut.





Turnabout and head out back into the inlet.






I am glad I rolled out of the sack and came on down to ride through the dawn. It was a good start to the day or as George would say, Day 1.